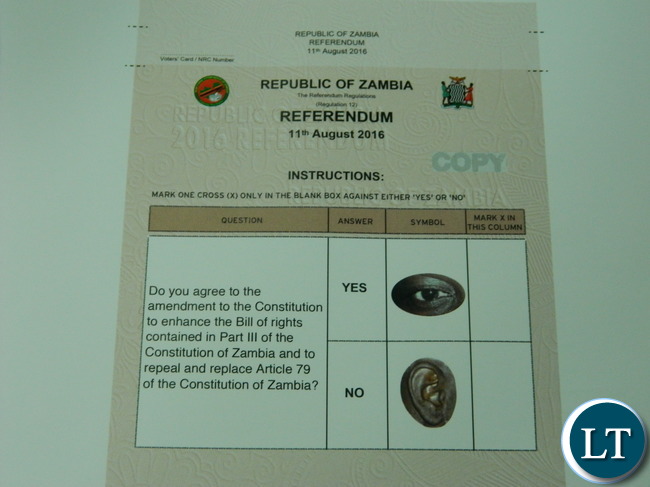 The template of
the Referendum ballot paper for the referendum voting
in the August 2016 elections.Justice Minister Given Lubinda
has maintained that Government has no money at the moment to
hold another referendum on the expanded Bill of Rights.
Mr Lubinda's comments come in the wake of a reminder to
government by the Civil Society Constitution Agenda (CiSCA)
that the Zambian people are still waiting for a workable
roadmap to adopt the remaining part of the constitution, the
Bill of Rights.
He says President Edgar Lungu is on record saying there is no
money at the moment to hold another referendum following the
failed referendum held alongside the 2016 General Election.
He says at the moment, government does not have a program of
holding another referendum due to limited resources.
Mr. Lubinda has also told QTV News that government has not
gone mute on the issue as perceived, but that the issue of
the referendum is not on the table at the moment.
Meanwhile,